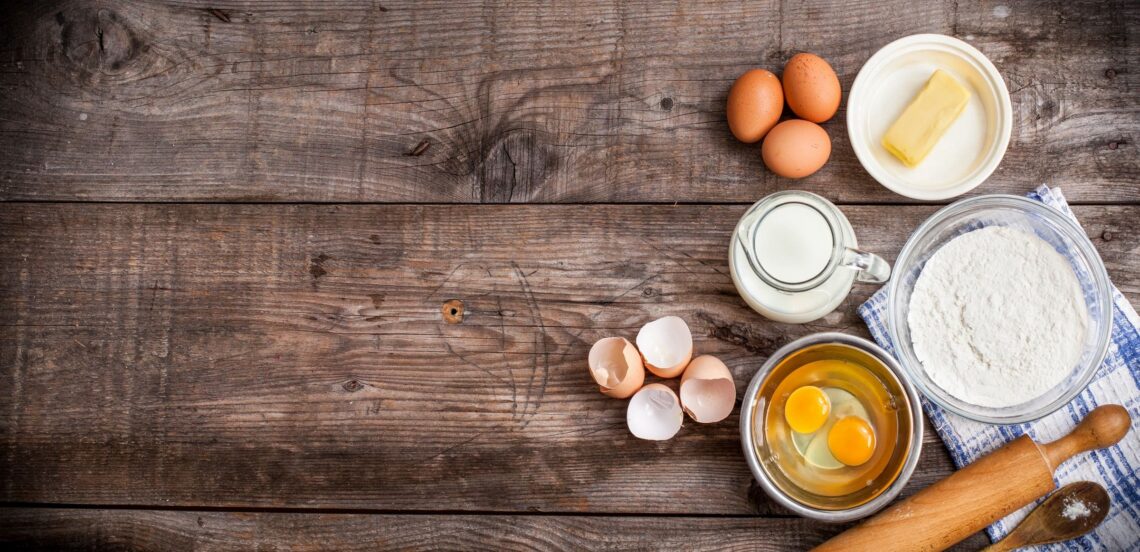 4 Items from my Grocery List for a Picky Eater (& a Mom Who is Stressed About Food!)
Motherhood comes with struggles that are different for everyone. Some say that the lack of sleep is the hardest, some deal with postpartum depression, and for others it's the new life routine that is ahead. I can relate to all of those, but by far the hardest part for me is when my son started eating solid foods. Formula and baby food didn't make me nervous, but solid foods? Foods that I ate too? Boy did my heart race every time he'd take a bite! It's still hard, but we are making progress. My son is eating more foods and we are sharing more of what my husband and I are eating for dinner instead of making him is own meal. Plus, he's overall just eating more off his own plate.
I started googling meals to make for my 1-year-old and things to get that were easy for toddlers to eat. I had NO idea what to give him. Everything I learned to make or buy for him was from online – so thank you to the online motherhood for that! If there is anything I've learned from Googling so much it's that all babies are different. We tried many foods that our nephews were eating around the same age as our son, but he was not having it and either was I.
He once tried a snack that was made for 8+ month babies (when he was 11 months) and seemed to be struggling. He gagged and ended up not eating it – and of course it scared me. He was picky and ate a lot of the same foods, and usually ones that were easy to chew. I wanted to make sure that he was getting the nutrients he needed, so I Googled the best foods to give to a 1-year-old and was happy to find out what I was already giving him were on some of the lists! So, here are some foods that provide a lot of nutrients and my son loves!
Easy Foods for a One-Year-Old
Eggs. Scrambled eggs. With or without cheese. Our son likes it better without cheese but boy he LOVES eggs. He has them for 1 meal a day! Plus, you can add whatever meat or veggies you want with it too if that's what gets your little one to eat more!
Avocado. Oh my I am so happy our son likes avocado. It provides so many nutrients and is so good for you! Plus, I only give him half, so I eat the other half – we all know how hard it is to save avocado for later.
Yogurt. Another goodie. Yogurt was one of the first 'real foods' we gave our son. I knew it had dairy which he needed to have but it was one of the first things his doctor recommended we give. And he still loves it to this day. It's not an everyday item for him, but I'd say 4-5 days a week he a cup of yogurt. Strawberry to be exact! You can even buy them on Amazon here.
Fruit cups. This is a recent one. I remember my nephew eating one of these around 10 months and my son was almost 11 months at the same time, but I was so nervous to give him a fruit up! Now, he loves them. I usually break them in half but they are so soft and easy for him to chew. They don't make me feel too nervous. Peach is his fave and we buy them in bulk off amazon!
The avocado has come in handy because you can add it to toast, mush it in with the eggs or just chop it in pieces so that your little one can grab! I've only made our son scrambled eggs but I do want to try hard boiled eggs too – I'm sure he'd love them. Fruit cups and yogurt are easy to go – for whenever we actually leave the house. These are items that we get every time we shop for food. They are kind of like a milk type grocery item now. We check to see how much we have and if we're almost out we always buy more. The avocados can be pricey, but overall these items aren't too hard on your bill either.
Was this helpful?
I hope this helps another mama out there Googling foods for a 1-year-old like I was. I felt like I spent hours looking online for foods that my son would enjoy eating that didn't stress me out too much and that I thought he was ready for. He's now almost 16 months, so we've moved on up to some bigger meals and some REAL solid foods but happy to report that the items I listed above are still some of our go-tos!