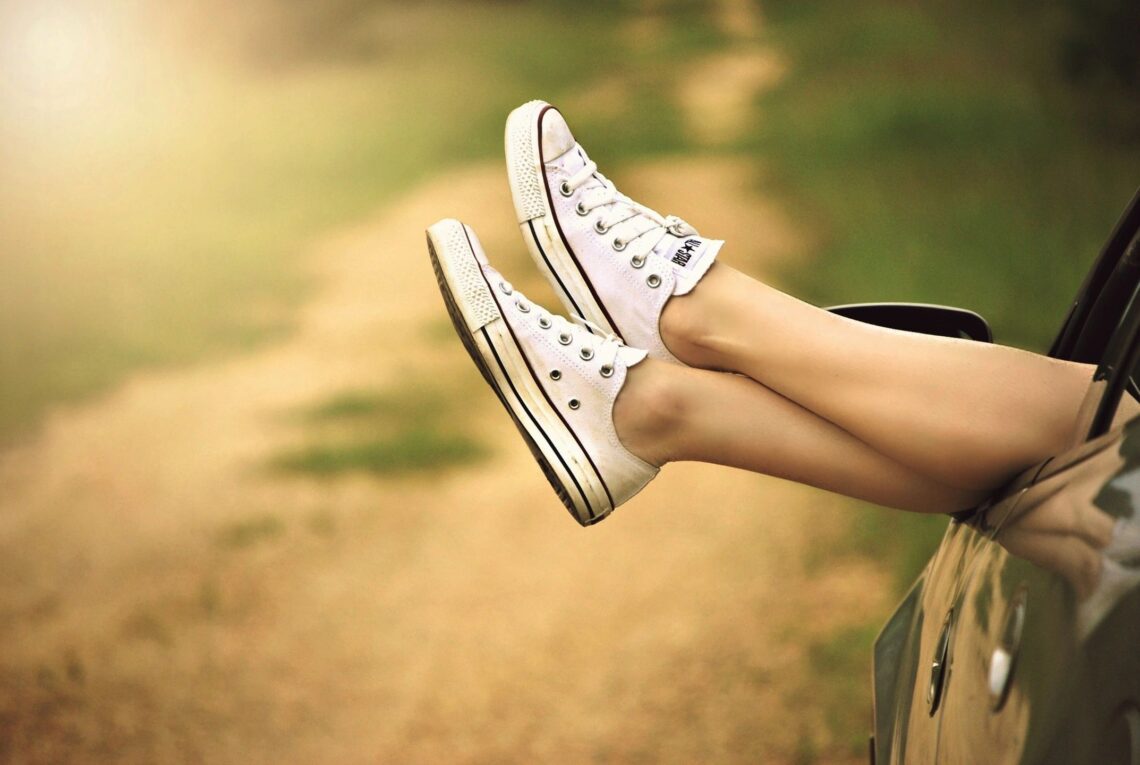 Pandemic Parenting: How the Pandemic Changed me as a Mom
Seeing as this pandemic is headed into another bad direction, I wanted to talk about how it's changed me as a mom as I am sure there are other mamas out there that are maybe feeling the same way, or feeling different from 8 months ago.
When I ended my maternity leave at the end of last year, I was excited to go back to work and send my son to daycare. I was nervous, but not nearly as nervous as I thought I would be as a new mom. The first day dropping my son off at daycare was filled with tears on my drive to work, but I was also happy to see my office again. When I moved over 5 years ago, my work colleagues became like family to me and not seeing them for over 3 months was hard! I had a few office visits with my son so they could meet him, but I missed what felt normal to me. Plus, we had found an amazing daycare that I felt comfortable with. I did not cry after the first day back, and each day it got easier and my son was so happy – which made everything so worth it.
After 3 months of doing drop off and pickup duty for daycare, my office closed on a Thursday night and the following Friday I dropped my son off at daycare while I worked from home. This was the first day of the "pandemic" in my eyes. I felt awful that my son was at daycare while I was forced to work from home because my office was closed. It didn't feel right to me – why should he be out and about but I'm not allowed to? I had so many questions and decisions that I couldn't make in one night. That was the last day of daycare for him. 2 weeks later, his daycare officially closed.
Fast forward 8 months, and I have been home everyday with my son while working from home. I have not had more than 30 minutes away from my son and that was either while I showered or took a drive to a Starbucks drive thru. Before the pandemic, I had one night out with my husband while my dad watched our son. That was for about 5 hours – it was a holiday party for work and it was a blast! I felt like I did well, I had fun and wasn't super worried about our son that it affected my night. I felt like I was doing well at this whole "it's okay to be away from your baby" phase I was entering. I've suffered from anxiety in the past, so I was worried it'd creep up on me again. Overall, at that point, I felt happy.
Now that it's been 8 months of not being away from my son (both my choice and also just being that way because of the pandemic) I feel like this has brought me to a place that will be hard to come out of. Being away from him sounds like a nightmare and I know that this pandemic has changed me into the parent I always worried I'd be. The worried mom. The mom that is scared to be away from their child because they think (know) they are the ones that know their child best. We have had a few family gatherings and anytime someone holds my son, or I step away, I am worried. Some family members have not been around; some by choice and some forced by the pandemic, but either way they do not know my son as well as maybe they would without the pandemic. I always thought I'd be this type of mom, but when I went back to work almost a year ago, I realized I wasn't. I was going to be able to not let my anxiety get in the way of letting others be around my son. Now that the pandemic is in full force, I am coming to the realization that I am going to have to work hard to get back to that point. But I know that I am not the only one who has changed as a parent because of this pandemic. There are many moms out there that have been forced to work from home with their children. It is going to change moms and the way they protect their babies and that's something we need to realize. Family members, friends, coworkers, teachers – everyone needs to be patient with moms when the world goes back to normal. The adjustment back to normalcy will not be as easy as it was for some when they came back from maternity leave. Those that are not in the position that some moms are won't understand what the process will be like for some moms going back to work. Or some moms will decide they don't want to go back info the office, or maybe that they don't want to work overall. The working from home mom with kids or the stay at home mom will adjust in their different ways and as moms, we all need to be there for one another so that we can create a new normal once this is "over". Be patient, be open and be kind when you see a mom changing the way they live their life. Moms will not be the same after this. Your co-worker, friend, student, employee that is also a mom, may be different the next time you see them – work with them, talk to them and help them. You got this mama!