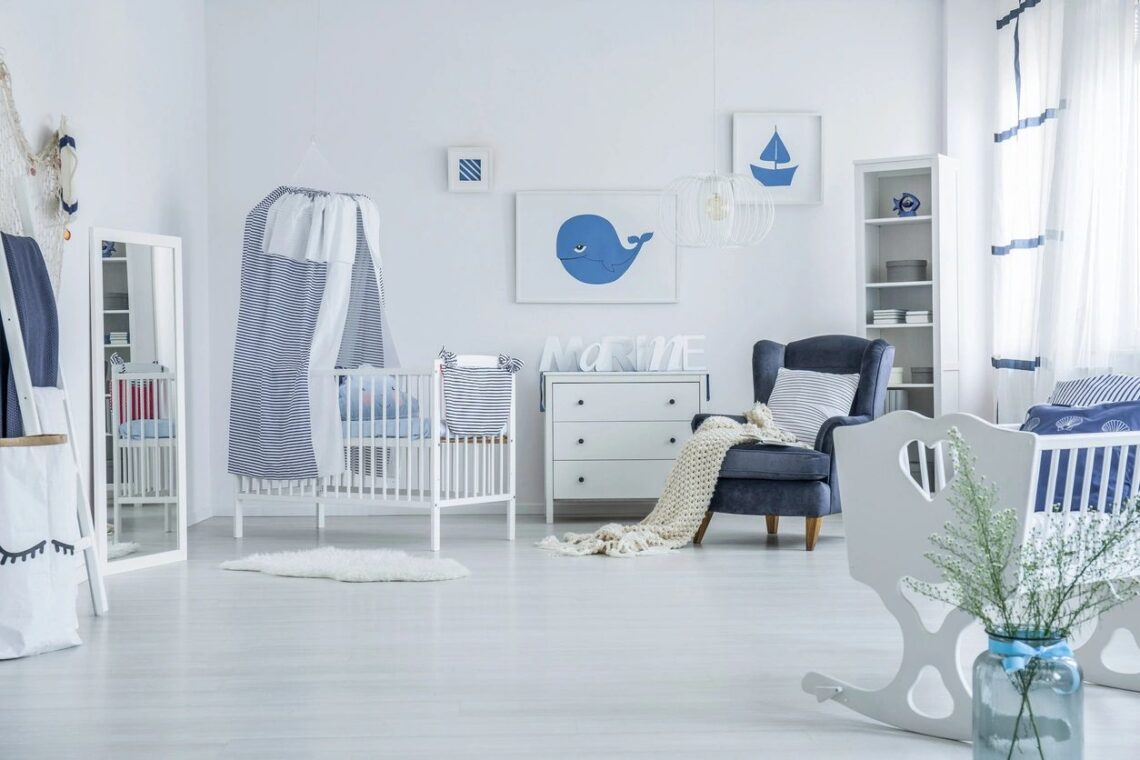 Best High Chair for Toddlers | WeeSprout Products
One of the purchases that I really did a lot of research for was quality high chairs. I wanted a safe high chair, comfortable, easy to clean, and affordable. While I did a lot of research, I also needed to order one kind of soon. So, I knew I wanted to buy it off Amazon. We were using a smaller bumper seat, but the pandemic started and I knew we'd be home for awhile. So I wanted one that we could have for years and use everyday!
Here are a few tips to keep in mind when researching high chairs:
Consider your lifestyle: Before you start researching high chairs, think about your lifestyle and how the high chair will fit into it. If you have a small kitchen or dining area, you may want to look for a high chair that is compact and easy to fold up and store. If you plan to travel with your baby, look for a high chair that is lightweight and portable.
Look for safety features: Safety should always be a top priority when it comes to high chairs. Look for features like a secure harness, a sturdy base, and non-slip feet. You may also want to consider a high chair with a five-point harness, which can provide extra security for your baby.
Check for easy cleaning: High chairs can get messy, so look for one that is easy to clean. Look for a high chair with a removable tray that can be washed in the dishwasher, and consider one with a seat that can be wiped down easily.
Read reviews: Before making a purchase, read reviews from other parents to see what they have to say about the high chair you are considering. Look for reviews that mention ease of use, durability, and overall quality.
Consider your budget: High chairs can range in price from under $50 to over $500. Determine your budget before you start researching, and look for a high chair that fits within your price range. Keep in mind that a higher price does not always guarantee better quality, so be sure to read reviews and do your research before making a purchase.
Lastly, here are some of the questions I asked myself and the internet before deciding which high chair was a good fit for us:
Here are some frequently asked questions (FAQs) for someone researching a high chair for their baby:
What is a high chair, and when should I start using one for my baby? A high chair is a specially designed chair that allows your baby to sit at the table with the rest of the family during mealtime. It is recommended to start using a high chair when your baby can sit up unsupported and starts showing interest in solid foods, usually around 6 months of age.
What are the benefits of using a high chair for my baby? High chairs provide a safe and secure place for your baby during mealtimes, allowing them to join the family at the table. They also promote proper posture, encourage self-feeding, and minimize the risk of choking by keeping the baby at an appropriate height.
What features should I look for in a high chair? Consider features like a secure safety harness, adjustable height and recline positions, a removable tray for easy cleaning, and a sturdy base to prevent tipping. Also, look for easy-to-clean materials and compact folding options for storage.
Should I choose a traditional high chair or a convertible one? This depends on your specific needs and available space. Traditional high chairs are often more affordable and straightforward, while convertible ones can transform into various seating options like booster seats and toddler chairs, growing with your child.
What safety precautions should I take when using a high chair? Always use the safety harness provided, and ensure it is properly fastened. Keep the high chair away from edges and walls to prevent tipping. Avoid placing the high chair near hot surfaces or open flames, and never leave your baby unattended while in the high chair.
Are high chairs easy to clean? High chairs should be easy to clean since they are frequently exposed to spills and messes. Look for models with smooth, wipeable surfaces and removable trays that you can wash in the sink or dishwasher.
How much should I budget for a high chair? High chair prices can vary significantly based on the brand, features, and quality. Basic models may start at around $50, while more feature-rich or designer high chairs can cost several hundred dollars.
Are there any high chairs with additional features or accessories? Yes, many high chairs come with extra features such as toy attachments, recline options for infants, height adjustment, and padded seats for added comfort. Some may even have wheels for easier mobility.
Are there any safety standards or certifications I should look for? Yes, ensure that the high chair meets safety standards set by regulatory organizations such as ASTM International and the Juvenile Products Manufacturers Association (JPMA). Look for high chairs that are JPMA certified for added peace of mind.
Can I check reviews and feedback from other parents before making a decision? Absolutely! Reading reviews from other parents who have used the high chair you're interested in can provide valuable insights and help you make an informed decision.
Remember, the safety and comfort of your baby should be the top priority when choosing a high chair. Take your time to research and compare different models to find the one that best suits your needs and preferences.
After much research, I came across WeeSprout high chair on Amazon. A few reasons why I liked it was because the way it looked (very clean, simple look) and it looked really sturdy. Our son is big and tall and I was so nervous he'd move and jump and the high chair would move too much, or slip on the ground. This high chair was made out of wood and didn't look flimsy. After reading some reviews, I was sold. Purchased!
Here are are, 7 months later and the high chair still looks BRAND NEW. Used everyday at least three times, and it's sparkly clean, and I promise we put all kinds of food on it! It is so easy to clean, and doesn't stain. The actual tray part is a little hard to take off but I really don't mind it. It gives me peace that our son can't take it off or fall through. The buckles are easy to tighten/adjust – and also a really pretty color. Also somehow not dirty after many droppings of food.
I can't compare it to other high chairs but this high chair will for sure be used with our future kids. Our son doesn't seem squished or uncomfortable and it's just a nice addition to our dining room. He's still growing and still moving, but the chair doesn't move when he does! This mama doesn't need to worry.
WeeSprout doesn't just have high chairs! Make sure to check out their site and see what great baby products they have.
Happy shopping!
-mkb