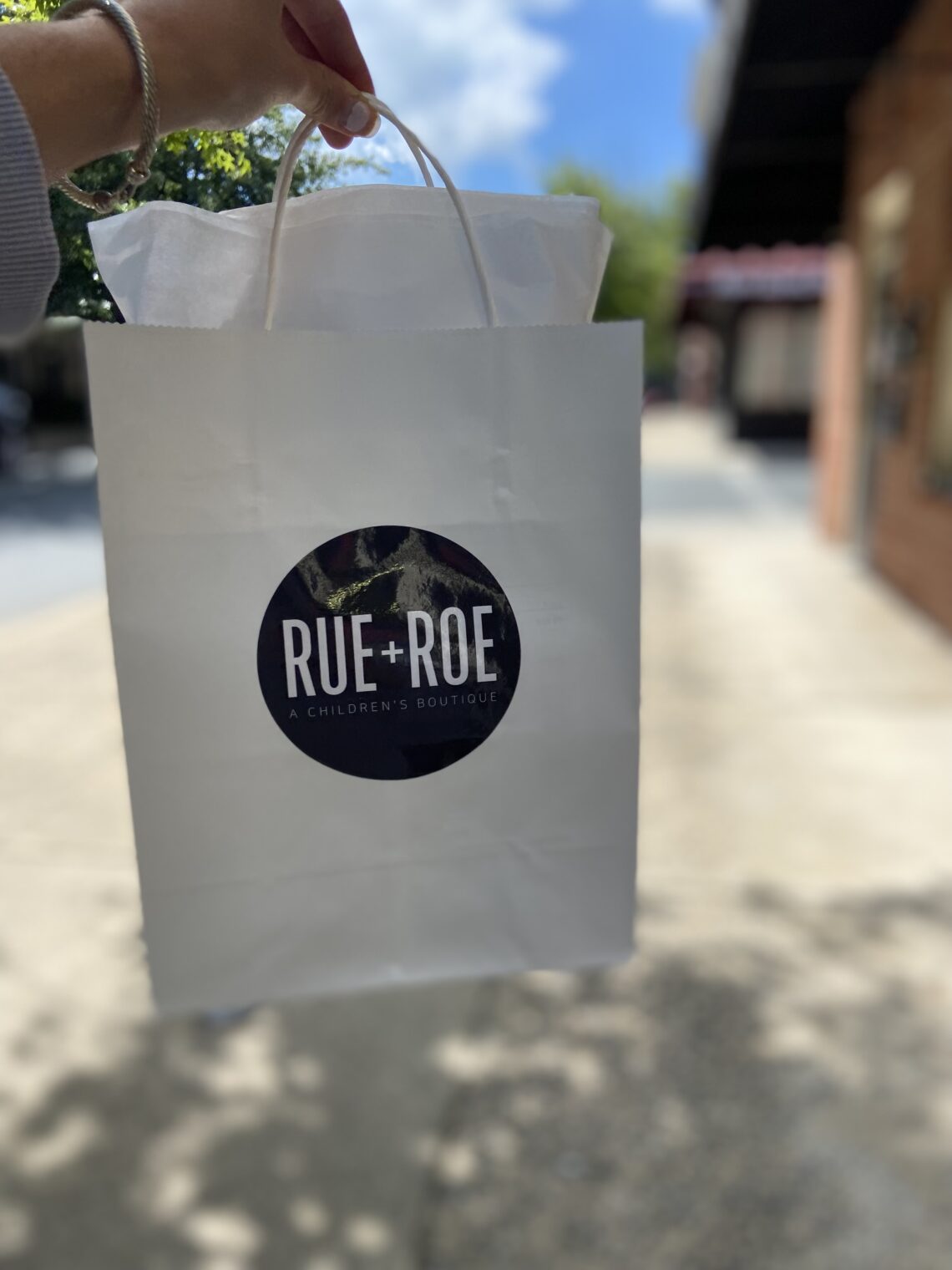 RUE + ROE: A Unique Blend of Style and Community in Kentlands, MD
Nestled in the heart of the Kentlands community in Gaithersburg, Maryland, RUE + ROE stands as a beacon of innovative retail, merging fashion, sustainability, and community engagement. Established in 2022 by Briana Abedi and Madeline Kaufmann, two seasoned professionals with a shared passion for fashion and a determination to create something exceptional, RUE + ROE has quickly become a cornerstone of the local shopping scene. With a strong emphasis on SHOP, PLAY, and DISCOVER, this boutique delivers an experiential approach to children's retail that goes beyond the ordinary.
Founders' Journey: A Fusion of Expertise
The story behind RUE + ROE is a tapestry woven from diverse backgrounds, education, and experiences. Briana Abedi, armed with a degree in Communications & Public Relations from the University of Miami and the University of Maryland, has nurtured her love for children's wear since her early days working in luxury children's boutiques. Her extensive experience as a Buyer and Manager in the industry, along with her stints at high-end retailers like Neiman Marcus and a couture bridal atelier, laid the foundation for RUE + ROE's meticulous curation and customer-focused approach.
Madeline Kaufmann, on the other hand, graduated from the College of Charleston with degrees in Business Leadership and Sociology. Her journey took her through runway production, luxury real estate marketing, and PR director roles for bridal and event companies. Maddie's deep understanding of business, marketing, and entrepreneurship, along with her proficiency in Shopify, advertising, and social media strategy, has contributed to RUE + ROE's robust online presence and exponential growth.
A Holistic Retail Experience: SHOP. PLAY. DISCOVER.
RUE + ROE isn't just a store; it's a destination where fashion, sustainability, and community coalesce. The boutique's physical and online spaces offer carefully curated selections of apparel, accessories, and gifts for children, showcasing products from women-owned, sustainable brands. This commitment to ethical sourcing and eco-friendly practices not only reflects the founders' values but also resonates with conscious consumers.
The brick-and-mortar store itself exudes a serene and sophisticated atmosphere that beckons parents to explore the meticulously arranged displays. Yet, it's not just the parents who are catered to; RUE + ROE has managed to strike a delightful balance by creating a playful and engaging environment for children to enjoy. This dynamic is brought to life through the founders' emphasis on PLAY, transforming the act of shopping into a memorable family experience.
The DISCOVER element, however, sets RUE + ROE apart from the typical retail establishment. Through regular pop-up events, the boutique goes beyond its own offerings to champion local businesses and aspiring entrepreneurs. This commitment to community engagement enriches the Kentlands area and extends the founders' vision beyond fashion, fostering a sense of togetherness that goes beyond transactions.
Sourcing Ethically, Connecting Locally
One of RUE + ROE's defining features is its dedication to supporting women-owned, sustainable brands. By curating items that are eco-friendly and ethically made, the boutique aligns with a growing consumer demand for products that leave a positive impact on the planet and its people. This focus not only benefits conscious shoppers but also amplifies the voices of businesses striving to create meaningful change in the industry.
Moreover, the boutique's commitment to local businesses is evident in its pop-up events. These occasions serve as platforms for emerging entrepreneurs, side-hustling parents, and local artisans to showcase their creations. RUE + ROE doesn't merely stock products; it facilitates connections, nurtures dreams, and creates an ecosystem where small businesses can flourish.
Behind the Name: Personal Connection and Passion
Briana and Maddie's personal connections to their families, including their dogs whose names are integral to the brand, underscore the boutique's heartwarming and intimate essence. RUE, the four-legged companion who provided constant support, symbolizes the familial bonds that serve as the foundation of RUE + ROE. Meanwhile, the names Rosie, Lucy, and Moo encapsulate the individual stories and aspirations that have converged to create this innovative venture.
RUE + ROE's Lasting Impression
RUE + ROE is not just a shop; it's a testament to passion, expertise, and community spirit. Briana Abedi and Madeline Kaufmann have seamlessly blended their respective backgrounds to forge a unique retail experience that resonates with both parents and children. Their commitment to sustainability, ethical sourcing, and community engagement elevates RUE + ROE beyond mere commerce, positioning it as a hub of inspiration, connection, and discovery in the heart of Kentlands, MD. Whether you're a conscious shopper seeking sustainable fashion or a family in search of an enriching outing, RUE + ROE invites you to step into a world where style, playfulness, and community converge in perfect harmony.
Website: https://shoprueandroe.com/
Instagram: https://www.instagram.com/rueandroe/
Facebook: https://www.facebook.com/profile.php?id=100082258925675